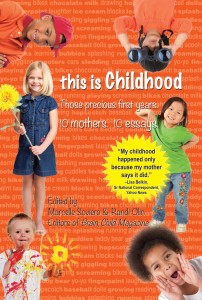 In 2013, I collaborated with ten other writing mothers in a series of essays we called "This Is  Childhood." Each writer wrote about a specific age, from one to ten, and tried to capture the  quirky, exasperating, wonderful, and unique aspects of that age.
The editors of Brain, Child magazine published these essays, along with additional thoughts  about each age and including journal pages, in a book in the Spring of 2014. The book is  available for purchase from Brain, Child and in Kindle form at Amazon.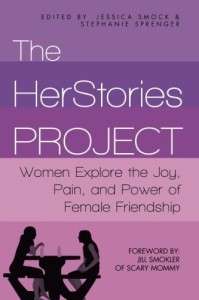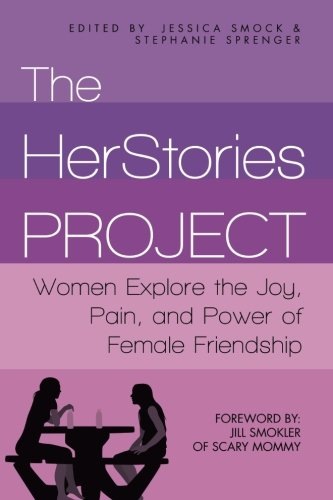 Editors Jessica Smock and Stephanie Sprenger assembled fifty essays on a topic that is both timeless and universal: female friendship. I feel lucky to be able to include a letter I wrote to one of my very best friends on the occasion of her first pregnancy – a pregnancy that came after heartbreak, healing, love, and hope.
It is available in both print and Kindle form at Amazon.
From the Amazon description:
"The bonds of women's friendship can be more intimate than marriage, and just as essential to emotional health. From the childhood friend who broke your heart to the college roommate who witnessed you at your highest and lowest, from the lost friendship that ended bitterly to the devoted companion who is still in your life, from the bond that was forged due to shared grief to the shaky connection born with new motherhood, all women have stories to tell about their friendships. The HerStories Project: Women Explore the Joy, Pain, and Power of Female Friendship is a collection of essays from over 50 women writers, encompassing tales of friendship from the sandbox to the inbox. The book includes a foreword from Jill Smokler of Scary Mommy and several chapters on understanding friendship from friendship experts Shasta Nelson and Carlin Flora. In this book, you will read stories of childhood friendship, relationships between sisters, mothers, and daughters, grown-up friendships–both real life and online– friendships during motherhood, and stories of friendship break-ups and losses. Whether you identify with the new mother who struggles with loneliness, the woman who looks forward to her social media notifications, the challenging and complex relationship of sisters, or the stories of friends that have drifted apart, you will recognize yourself somewhere in the pages of this book."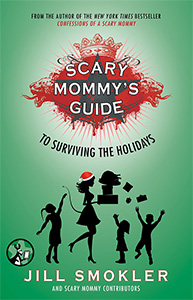 From New York Times bestselling author and acclaimed "Scary Mommy" blogger Jill Smokler comes a funny and practical guide filled with essays, recipes, and tried-and-true tips sure to get any parent through the holiday season—without losing your marbles.
Ah, the holidays: a time of joy, celebration, serenity, and peace…
Unless, of course, you have whiny, screaming children demanding presents, attention, and a personal appearance by Santa or Judah the Maccabee. Then you're screwed.
But wait, there's hope: Scary Mommy Guide to Surviving the Holidays to the rescue!
Yes, in this handy holiday guide, you'll find everything you need to survive the fall/winter rush of cheer in style, and without having a mental breakdown. From relatable, hilarious essays on everything from the Santa myth to being seated at the dreaded kids' table, to easy-to-follow recipes that might include just a little something special to take the edge off (can anyone say Kahlua?), to fun and accessible gift ideas, this book is your ticket to peace of mind—and a laugh—during the busy, crazy holiday season!