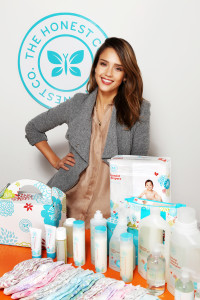 I have to admit, I don't consider myself the savvy blogger type. I have never done a real giveaway, and I will only ever give away products or books that I myself consider truly awesome or worth it.
This qualifies.
My friends at zulily recently partnered with The Honest Company (aka Jessica Alba's baby care company!) to create a permanent shop on the zulily site. The Honest Company shop (www.zuily.com/honestco) will remain on the site every day for zulily members to access Honest's non-toxic, high-performing household products with a splash of style. Honest products from zulily are ready to ship in 1-2 days.
The Honest Company shop at zulily will include:
• Premium, plant-based disposable diapers in various patterns including anchors, dinosaurs, family tree, hearts, leopard, lumberjack, and skulls (and they are all super adorable, as you can see).
• Biodegradable cloth wipes
• Premium, plant-based disposable training pants in various patterns including night sky, princess and robots.
zulily is offering to send one of my readers a pack of Honest Company diapers and wipes. The winning reader will of course be able to choose the size of his or her choice. These diapers are made on 100% non-toxic, chlorine-free, sustainable and plant-based materials. They're biodegradable! They are so green they'll need watering. Your baby can oblige.
I'll be running the giveaway for the next week, ending at midnight the morning of January 17, 2013. There are three ways to make an entry, and you can enter once each way for a total of three chances to win. Make sure you go through the widget at the bottom of the post to register your entry or entries:
1. "Like" my Facebook page at www.facebook.com/astwriter.
2. Follow me on Twitter at www.twitter.com/AllisonSTate.
3. Leave me a blog comment letting me know which of the cutie-pie diaper designs is your personal favorite (But make sure to tell the widget below that you left a comment to secure your entry!).
I didn't receive any compensation or product for hosting this giveaway. I just like The Honest Company and zulily, and I think this would be a great prize to win. This giveaway is run by Rafflecopter. See the widget below and enter there! It's easy, and I promise there are no strings attached. I hate strings. GOOD LUCK!