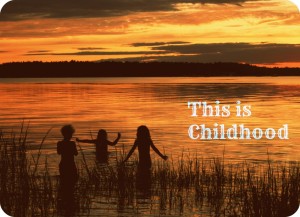 Just as A.A. Milne wrote, now we are six in our This is Childhood series, and clever as clever. Bethany Meyer, mother of four boys and thus my comrade-in-arms, draws a picture for us today of her third boy and third 6-year-old. For us, six has meant the end of long stretches of playground time and more focus on actual schoolwork; chapter books and extracurriculars; and yes, wiggly teeth galore. I'm in no hurry for my own third boy to hit six just because I enjoy five so much, but six has its own wonderful moments. If only they could stay six forever and ever.
Bethany is pretty hilarious. I think you'll love her.
Comments here are closed today, but Bethany would love to hear from you over at her blog, I Love Them Most When They're Sleeping!